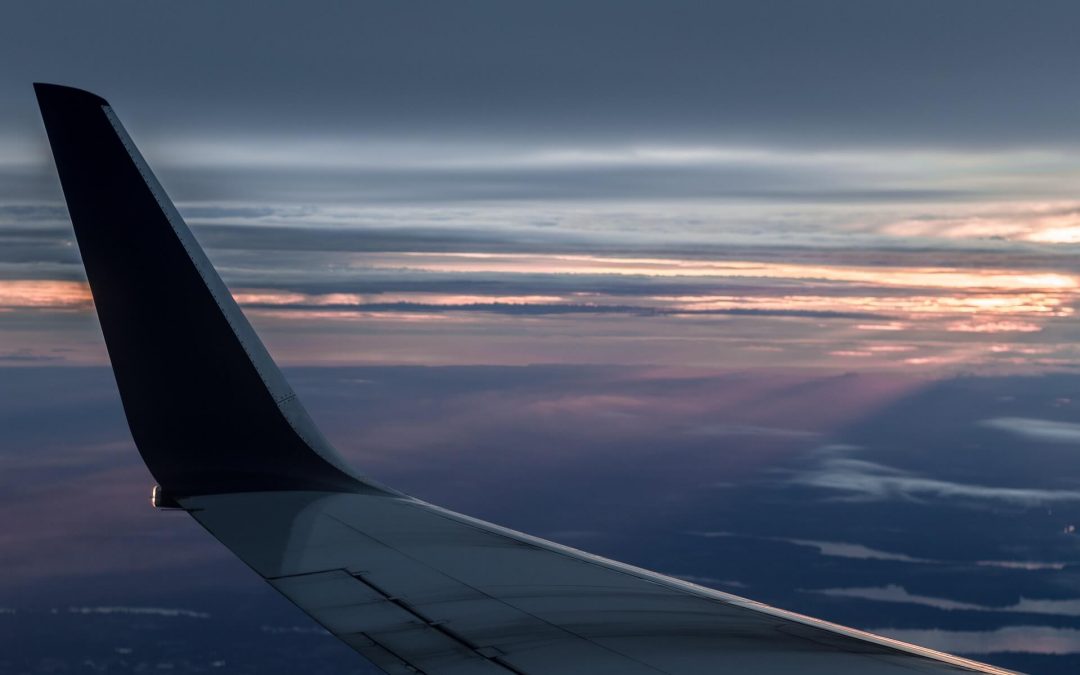 Jill, 23, a legal secretary and Andrew, 23, a police officer from Union City, N.J., met on a US Airways plane. When Jill boarded her flight between Newark and Charlotte, N.C., she was looking forward to some quiet time alone with her magazine.
But the moment the neighboring seat was occupied by good-looking stranger Andrew, she sensed the latest issue of Cosmopolitan could wait. Jill asked her if she had gum and then he bought her a bottle of water. Elizabeth was immediately struck by his friendly, laid-back attitude. What a nice guy! 
By the time the plane reached Charlotte, the pair were chatting like old friends. They had a 90-minute layover before taking separate onward flights and continued their flirtatious conversation in Starbucks. Even though they were visiting family in different parts of Florida, Andrew suggested they meet up right away. This was perfect for Elizabeth, who had recently separated from her husband after three years of marriage. She thought it was crazy, but she agreed. 
A few days later, Andrew drove more than 400 miles from Orlando to Fort Lauderdale and back to escort her to a Halloween night at Universal Studios. Jill was so flattered she asked him if it was a real date! He promised her it was as long as it ends in a kiss.  So she made sure that happened and leaned over and kissed him! What a cute story! 
The theme park visit was such a success they met up the day Andrew returned to New Jersey when he introduced Jill to his family. His mom was hoping that Andrew proposed because their babies would have the most gorgeous green eyes. 
Five months on, amid talk of moving in together, the romance had truly blossomed. Jill loved the way that, as a tough-guy cop, Andrew is her ultimate protector and also so trusting and kind. They say love happens when you least expect it. It had to be fate. And sure it was!
On March 8, 2020, they officially became husband and wife. They asked Around Town Entertainment to provide the live music entertainment and we were so happy to do so. 
Their special day was held at The Liberty House.  The Liberty House is a waterfront wedding venue in Jersey City, New Jersey. The location specializes in memorable wedding ceremonies and receptions. Boasting magnificent views of the Manhattan skyline, the venue is dedicated to tantalizing the senses of its guests with its award winning cuisine, handcrafted decor and lavish grounds. Designed to enchant, the venue features beautifully manicured gardens, private cabanas and fire-side seating. Classic and unforgettable, Liberty House is the ideal location for a wedding for the perfect couple!
 On this beautiful day, the Liberty House was packed with 500 of Andrew and Jill's closest family and friends. The evening began with an elegant jazz trio from Around Town Entertainment for the cocktail hour.  Then all guests moved into the reception where the band literally played every style of music in the book, including some of their special song requests. Andrew and Jill really wanted pop songs from Jessica Simpson, Katy Perry, and Train, so the band played the most current top 40 songs. 
The dance floor was packed the moment the band started the dance set. Even as the main course was being served, the guests just kept dancing! The night ended with classic tunes from the band like Frank Sinatra and Journey. Very appropriate to close a lovely evening!
Congratulations Jill and Andrew!