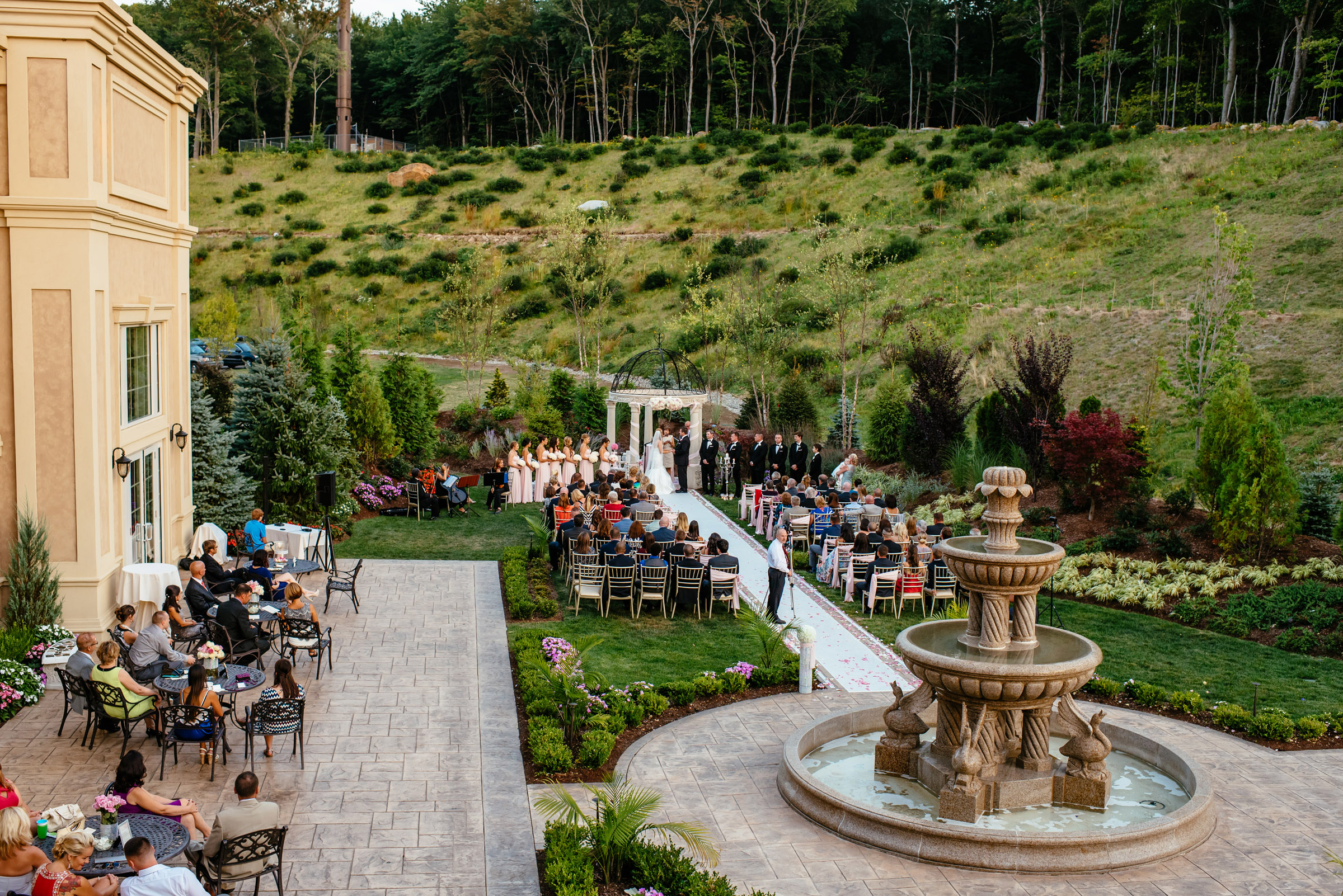 Donald and Karly originally met through Tinder in September 2017. They did not realize right away how much they had in common, but it became quickly apparent that they were both giant nerds who both loved video games and the same music! We fell in love with them easily and quickly as soon as they asked Around Town Entertainment to play at their wedding. 
In July 2018, Donald proposed on the last night of a family cruise to Croatia. Karly is a very difficult person to surprise but he managed to pull it off! Through the engagement period, they both built a house together, which was a lot to manage while simultaneously planning a wedding. Jeff and Karly faced these challenges with all of the grace they could muster. Of course, Around Town Entertainment was there with them every step of the way to help plan the music for their special day.
Their wedding day on September 15, 2020 began with heartfelt, handwritten letters to each other, followed by tears, laughs…and eventually toasts! Then came a faux-first look of Doanld and Karly holding hands without actually see each other. Donald started tearing up the moment he felt his hand hold Karly's. Then came the vows, the rings, the kisses and….the DANCING! 
Bride and groom wrote their own vows! They both ended their vows with the statement "I like you and I love you", which was so cute on the day of the wedding! Even more fitting was when the pianist from Around Town Entertainment performed Best Day of My Life by American Authors during this entire moment!
After that, the celebration moved to The Grand Hall for the reception where the ambience of ballroom was magical. The views were spectacular and the drinks were flowing. Let's not forget the Bride and Groom….looking fabulous! 
Around Town Entertainment's Authority Band was requested to make sure the music went smoothly for the evening. The wedding band was absolutely incredible! There was plenty of room for everyone to dance and mingle while The Authority Band rocked the packed crowd with throwback songs from Prince, Rick Astley, Queen, Journey, and many more! 
The details, flowers and decorations for the wedding ceremony were just as spectacular. Awesome job bride and groom! You nailed it! With the playlist we created for the, the party was off the hook! 
We couldn't be happier for these two and wish them all the best. Thank you, Donald and Karly for choosing Around Town Entertainment as your wedding band! It was a pleasure to create your special moments and the emotions you share.
In 2020, Around Town Entertainment is proud to have been chosen as one of the best wedding bands in Connecticut, Around Town Entertainment is known for creating a truly magical atmosphere at every event! Authority Band brings high energy experience to every event. Book the band today!
For all bookings, please visit www.aroundtownent.com