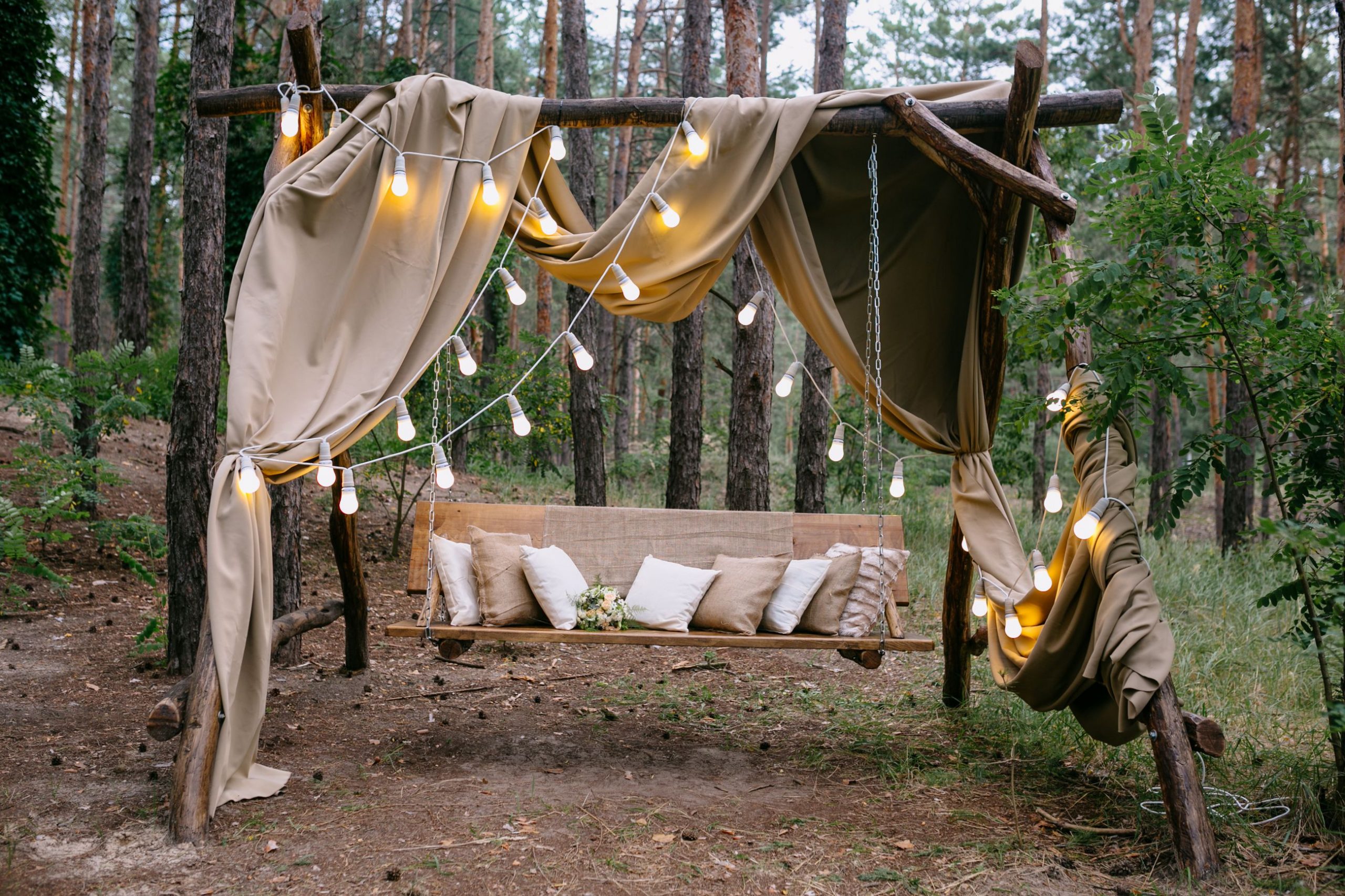 Stanford, California is a place that honors many fun traditions, but Sara and Thomas's favorite will always be running into each other at midnight under the first full moon of the year. Over time, the moment became one of the most perfect and romantic evenings in both of their lives. When running into Thomas, she had unknowingly met her fiancé and life partner. 
Fast forward through a couple of years of unmatched fun, mutual support, and determined loyalty, the two began a combined excitement for the next chapter of their lives when they both attended a baby shower for Thomas's sister.  The shower was a perfect display of love, delicious food, and various shades of pink, and they couldn't have been happier for the new mother.
During the emotional excitement of the shower and hanging out with Thomas's family, two photographers were there to capture the most important moments. At one point, Sara was prompted by the photographers to watch a video that they'd prepared. After pressing play, the orientation video turned out to be one that Thomas had compiled. 
Over the previous two years and from various places all around the world, Thomas told the story of their love via video. Tears were immediate, and by the time the final clip showed, he was walking into the room with a sign that said "Will you marry me?"  Sara had no chance of pulling herself together. She could barely squeak out a "Yeah." But it was the most perfect moment of her life, thankfully captured on film, and well worth the wait!
The lovely couple didn't have a traditional engagement and chose to get married in Sara and Thomas's backyard in Babylon, NY. The date was April 17, 2021 and the weather was perfect. The couple held their celebration outdoors, with 20 guests in attendance. It was just as romantic and intimate as they hoped, with Sara and Thomas paying attention to every last detail, including preparing the evening's music with the help from Around Town Entertainment.
Guests were treated to a vintage-chic, boho-cool style "Big Day" that was carefully curated, with touches that were thrifted, repurposed, or taken from their home. A vanity filled with vases, a clock and candles directed guests to the celebration when they entered. Cocktails and laughter were flowing in the open patio against a backdrop of magnolia, birch, and maple trees. Everywhere you went, there were tall glass candles lighting the path. The A-List Band from Around Town Entertainment performed all of the bride and groom's favorite songs as close friends and family watched in amazement.
The reception was played up to the theme, as well, with large fire pits surrounding the event tent, a topiary in the shape of a stag, and decor that incorporated wildflowers. The newlyweds chose "Higher Love" by Steve Winwood as they made their first appearance as husband and wife. "This Will Be Our Year" by The Zombies was performed after that during the couple's special first dance. 
Informal parent dances were up next.  Sara and her dad sported a customized pair of Nikes for their emotional turn on the dance floor while the A-List Band played "Here For You" by Neil Young.  The groom then danced with his mom to "Forever Young" by Rod Stewart. To cap off the sweet night, Sara and Thomas danced the night away to more of their favorite hits, feeling happier than ever. The whole day was a lovely fairy tale. 
Thank you Sara and Thomas for inviting Around Town Entertainment into your home and making all your dreams come true!