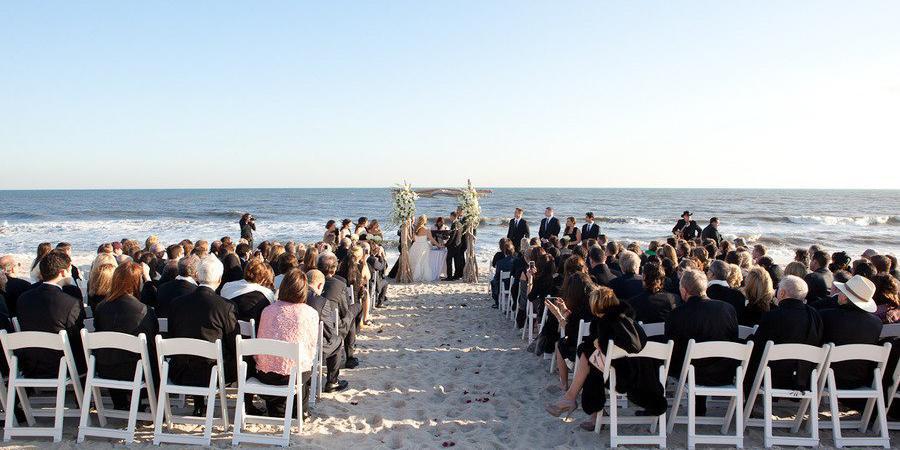 Christine and Kit's dreamy wedding at Oceanbleu Beachfront Catering in Westhampton, Long Island, NY was the perfect blend of elegance, class, and beach-vibes. We were honored when they asked us to play for their wedding reception in October 2019!
Christine grew up visiting the Hamptons and she and Kit enjoyed spending summer weekends there with family and friends. In the summer of 2019 Kit surprised Christine with a proposal at a beach a short walk from Christine's parents' house. They knew that keeping the Hamptons as part of their wedding celebration was the perfect way to round out their love story that had already began there.
There's just something about a beach wedding that makes you want to turn your face to the sun and smile. Rich blues in the sky and the sea were the perfect compliment to Christine's crisp white gown and Kit's tux in the beautiful autumn sunshine.
Fortunate to have absolutely beautiful weather, Christine and Kit's beach wedding in Westhampton Beach was simply breathtaking! Oceanbleu is a stunning venue on Long Island, NY as it provided a serene neutral backdrop and unbelievable views of the Atlantic ocean and a golden sunset! Think of it like a dream destination wedding in the Hamptons! The event even boasted an elegant oceanfront dinner, bonfire-on-the-beach after-party, and celebratory post-wedding day brunch which we were invited to!
Our favorite part was playing the bars! Both the raw bar and the traditional bar – including special drink selections from both the bride and groom were tasty! Around Town Entertainment's jazz trio played a beautiful set of new and old classics as guests sipped drinks and overlooked Dune Road, with views of the marina, the Lobby Bar. 
After that, guests took their seats in the Oceanbleu Ballroom for the main reception. Inside, we were surrounded by huge soaring ceilings, a majestic crystal chandelier and floor-to-ceiling windows, and panoramic views. Kit and Christine walked out and had their first dance while the wedding band played "Thinking Out loud" by Ed  Sheeran. This was followed by the parents dancing with the bride and groom while the band performed "I Believe I Can Fly" by R. Kelly. The night continued with fine dining, dessert, and world class music from Altitude Band. Guests danced their hearts out to Carly Rae Jepsen, Black Eyed Peas, and Outkast capping off a great night of celebration. 
This was one of my favorite weddings in October of 2019. Now that they've settled into the routine life of husband and wife, we wish Christine and Kit well in their continuing love story! We can't wait for many more trips to Oceanbleu in the years ahead! 
Around Town Entertainment is proud to have been chosen as one of the best wedding bands in New York City, Around Town Entertainment is known for creating a truly magical atmosphere at each NYC event! Altitude Band brings high energy experience to every event. Book your band today!
For all bookings, please visit http://aroundtownent.com/new-york-city-wedding-bands/
Best wishes to the happy couple!