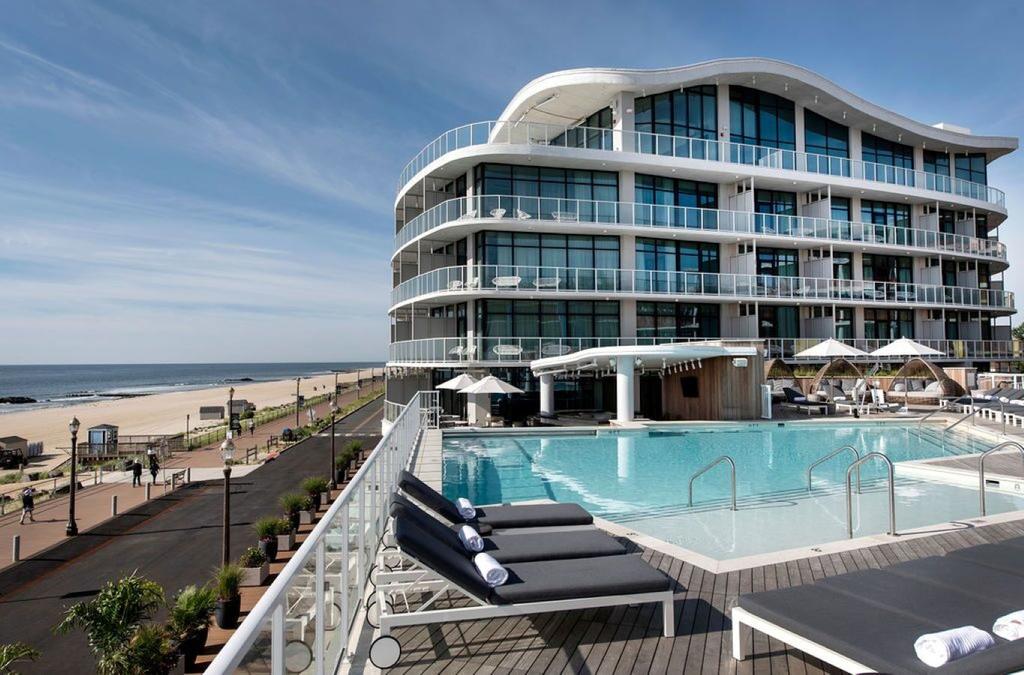 On October 4, 2020, we celebrated Lauren and Logan's wedding at Wave Resort in New Jersey. The pair had a very interesting path on how they met. Logan was a music artist in residence at the Studio Museum in Harlem when the two first interacted at his open studio in Brooklyn.
Logan remembers being very attracted to her, but were both in different times of their lives.  She was a collector while he was an artist, so the dynamics were a bit different. They would bump into each other at events, but would always remain friends. Then, in 2011, he was in Paris and she was in Germany, doing a residency at Monet's estate, and they finally ended up having dinner together. That was the first time that they had actually been together, alone! From that dinner, it was the first time the two realized there was something there! 
When they got to know each other on a much more personal level. It was just so easy, and everything just flowed!  They even have similar music tastes! Sometimes, love presents itself, but it might be too scary because of other things that are going on in your life at that moment. You don't want to turn your entire life upside down, but sometimes you just have to take that leap. They did that and the rest was history! 
When they asked us to perform at their wedding, we were very delighted to plan a very special playlist for their day. The day started with a guitarist provided by Around Town Entertainment performing covers of classics during the ceremony with crashing surf, blue skies and white sand surrounding Wave Resort's beach. This was the picture-perfect backdrop for an oceanside ceremony!
The bride and groom chose "Canon D" as the processional song. Then, the guitarist played a very emotional version of "Uptown Girl" Billy Joel.  After the bride and groom exchanged vows and kissed, Frank Sinatra's "New York, New York" was performed as guests cheered and sang to celebrate the joyful moment.  
Next was cocktails and the reception in Wave Resort's 7,000 sq ft, indoor-outdoor rooftop with panoramic views of the Atlantic Ocean on the Jersey Shore! In the outside terrace, Around Town Entertainment's jazz trio played throwback 50's, swing, and even some John Mayer, Tony Bennett, and Etta James! Very classic touch that represented the whole wedding! 
After that, Around Town Entertainment's A-List Band took the stage to start the reception. The bride and groom had their entrance to the song "Signed, Sealed, and Delivered" by Stevie Wonder. Their first dance was to "Thinking Out Loud" Ed Sheeran. The groom then danced with his mom to "As" by Stevie Wonder. 
When the food was done, the newlyweds had their cake cutting ceremony to more songs from The Beatles and Billy Joel! Then, it was time to dance as the A-List Band performed various hits ranging from Taylor Swift, Pitbull, Miley Cryus, and Mumford and Sons to end the spectacular night! 
Congratulations Lauren and Logan! What an evening!
For all live video footage related to Around Town Entertainment please visit www.aroundtownent.com