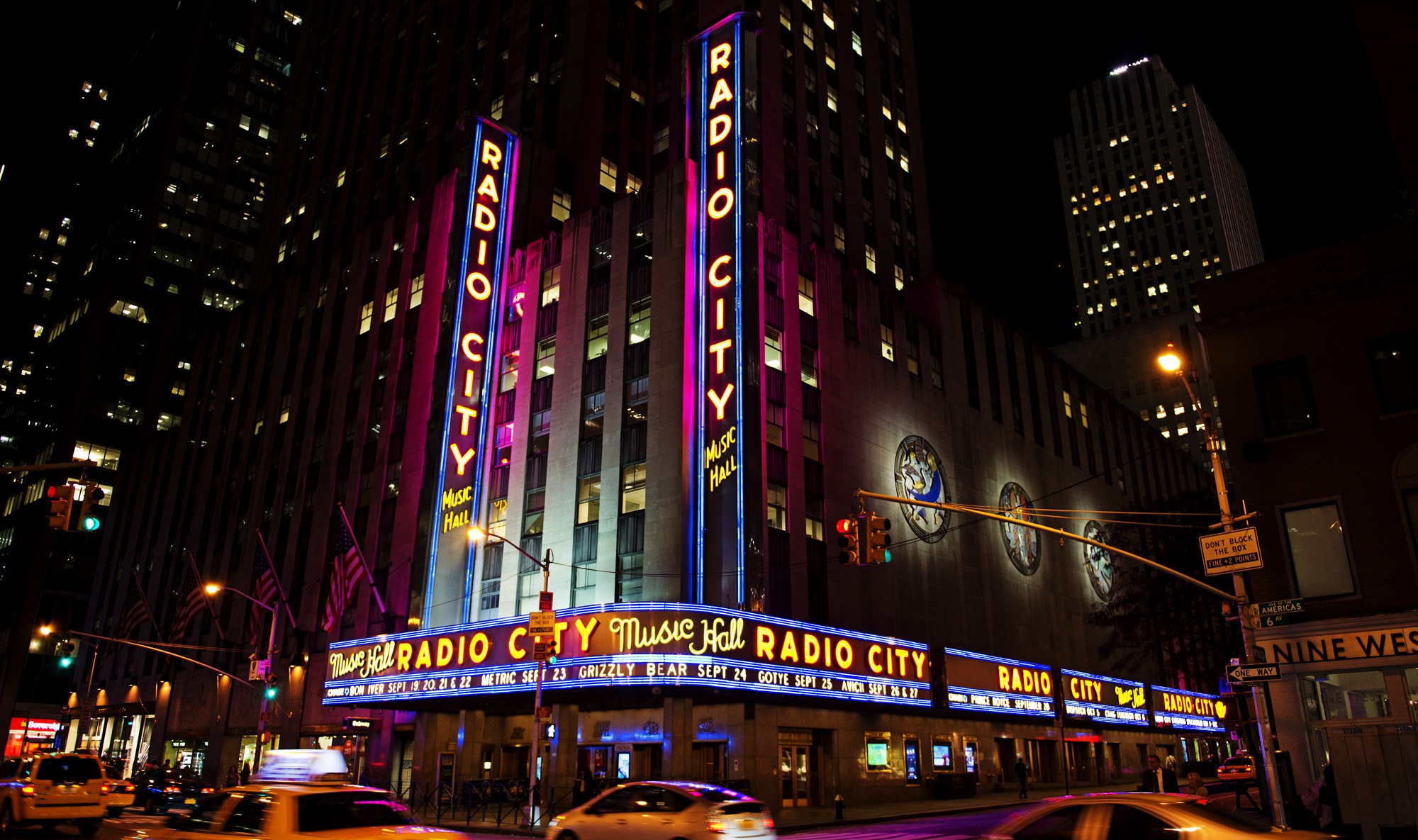 Pauline knew there was no going back after her first kiss with Thomas. The pair met through mutual family friends in college. They quickly realized while studying the same course that they were meant to be more than just friends. Within a year, their relationship blossomed and she knew he was the one.
When planning the proposal Thomas wanted it to be something special especially after a tough year for Pauline. So Thomas bought flights for Pauline for a weekend away in San Francisco as a Thanksgiving present… or so she thought!
At the airport, Thomas ripped up the plane tickets. She just looked at him with shock and said 'Why did you do that?' He said "We're not going to San Francisco, we're going to New York instead!"
It was there he planned to go to the Radio City Music Hall to propose to Pauline. Once there, Thomas took advantage of the moment, getting down on one knee, much to Pauline's shock! They became engaged and the rest was history.
They held their wedding at the iconic Peconic Bay Yacht Club in Southold, NY. Around Town Entertainment was chosen for the live entertainment for the evening. The night started with cocktails in the upstairs room with a huge bar where guests enjoyed spectacular views and classic music from Around Town Entertainment's jazz trio. The cover songs the trio played was perfect background music as guests mingled and enjoyed appetizers before the main reception.
The main reception was held at the Main Floor Reception Hall. The reception room had a very unique "European" style architecture making it a perfect setting for Pauline and Thomas's very special day! And it could have not been more perfect! 
Around Town Entertainment's A-List Band started the music off by playing a cover of Ray LaMontagne's You Are the Best Thing before introducing the bride and groom as an official married couple. Then the two made their first dance to the same song with help from some of their friends and family who sang along to every word. After that, the father and daughter had a dance to Lee Ann Womack's I Hope You Dance. Immediately after was the mother and son dance to "There You'll Be" by Faith Hill. The night continued with more fun as the A-List Band kept the crowd dancing the whole night to some of their favorite requested songs by Diana Ross, Van Morrison, Tom Petty, and so many more!
Now that they've settled into the routine life of husband and wife, we wish Pauline and Thomas well in their journey! We can't wait for many more trips to Peconic Bay Yacht Club in the years ahead! 
Around Town Entertainment is proud to have been chosen as one of the best wedding bands in New York City, Around Town Entertainment is known for creating a truly magical atmosphere at each NYC event from beginning to end! The A-List Band brings high-energy experience to every event. 
For all bookings, please visit www.aroundtownent.com