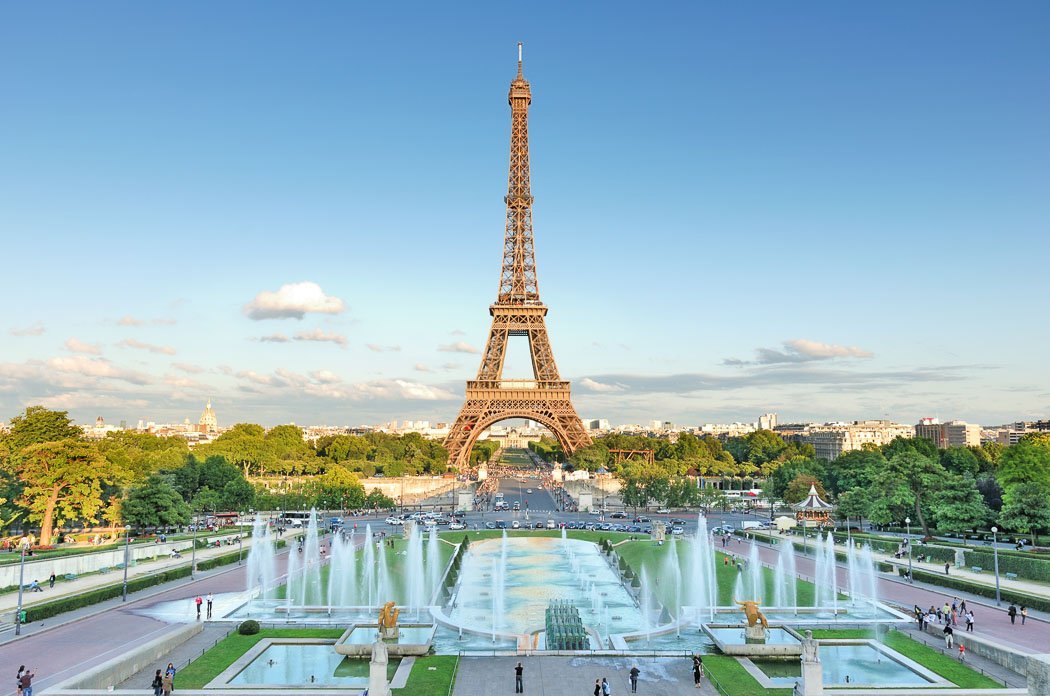 It was love at first sight. This was Katie and Jeffrey's first trip out of the country.  Both of them were in their 30s and spent most of the last decade single. But they met and fit with each other so fast! In one of the most romantic cities in the world- Paris!
Katie was under The Eiffel Tower when her attractive smile drew Jeffrey to initiate a conversation. He wanted to see if there was chemistry and interest. After a little back and forth, Jeffrey asked Katie out for dinner. Their first date was something like two and a half hours long! After they hung out, they couldn't wait to get to know each other more!
After a few more dates, they found that there was a lot of commonality between the two. Even the premarital therapist told them that they were the most compatible couple she has ever met! We second that! 
They also had experience with the foster care system and had individually decided that we wanted to adopt kids in the future. His professional background as a social worker opened doors for deeper conversations about Katie's experience being adopted as a child. Another unique aspect of our relationship is that they got engaged less than a year after their meeting in France! Wow!
Both of them were excited to begin planning their dream wedding. However, there were times where they were stressed out too. Fortunately, a close friend of theirs told them about the Authority Band from Around Town Entertainment. That friend used the same wedding band for their special day and everyone loved it! Katie and Jeffrey were so relieved to find a wedding band for their big day and booked them very quickly.
On October 24, 2020,  Around Town Entertainment packed up their instruments and traveled to  Ram's Head Inn in Shelter Island Heights, NY. The Ram's Head Inn is gorgeous in any season, and fall is no exception.  The venue and setting was magnetic, genuine, and beautiful!
The evening started with cocktails and jazz music from a bassist, guitarist and pianist from Around Town Entertainment. Guests sat in leather chairs and mingled while the working fireplaces made the fall wedding reception warm and welcoming. After that was the main reception as friends and families waited anxiously for Katie and Jeffrey to make their grand entrance.
Emerging from the curtains, the spotlight shined on the newlyweds as they made their way to the dance floor. The Authority Band from Around Town Entertainment played a cover of "Into the Mystic" Van Morrison as the bride and groom held their first dance. Throughout the evening, the dance floor was packed with singing and dancing all night. Friends and family were living their best life  and enjoyed their time celebrating with each other.  Some of the songs played included favorites like "Sorry" Justin Beiber, "I Want You Back" Jackson 5, "Proud Mary" Tina Turner, and so many more!
Around Town Entertainment's decades of music experience will ensure that your special day runs smoothly and seamlessly. Every song list is prepared carefully according to your every request. We specialize in performing in every music genre with a rich assortment of the most popular and up-to-date song list. We worry about the details and let you enjoy your day.
For live video footage related to Around Town Entertainment please visit www.aroundtownent.com