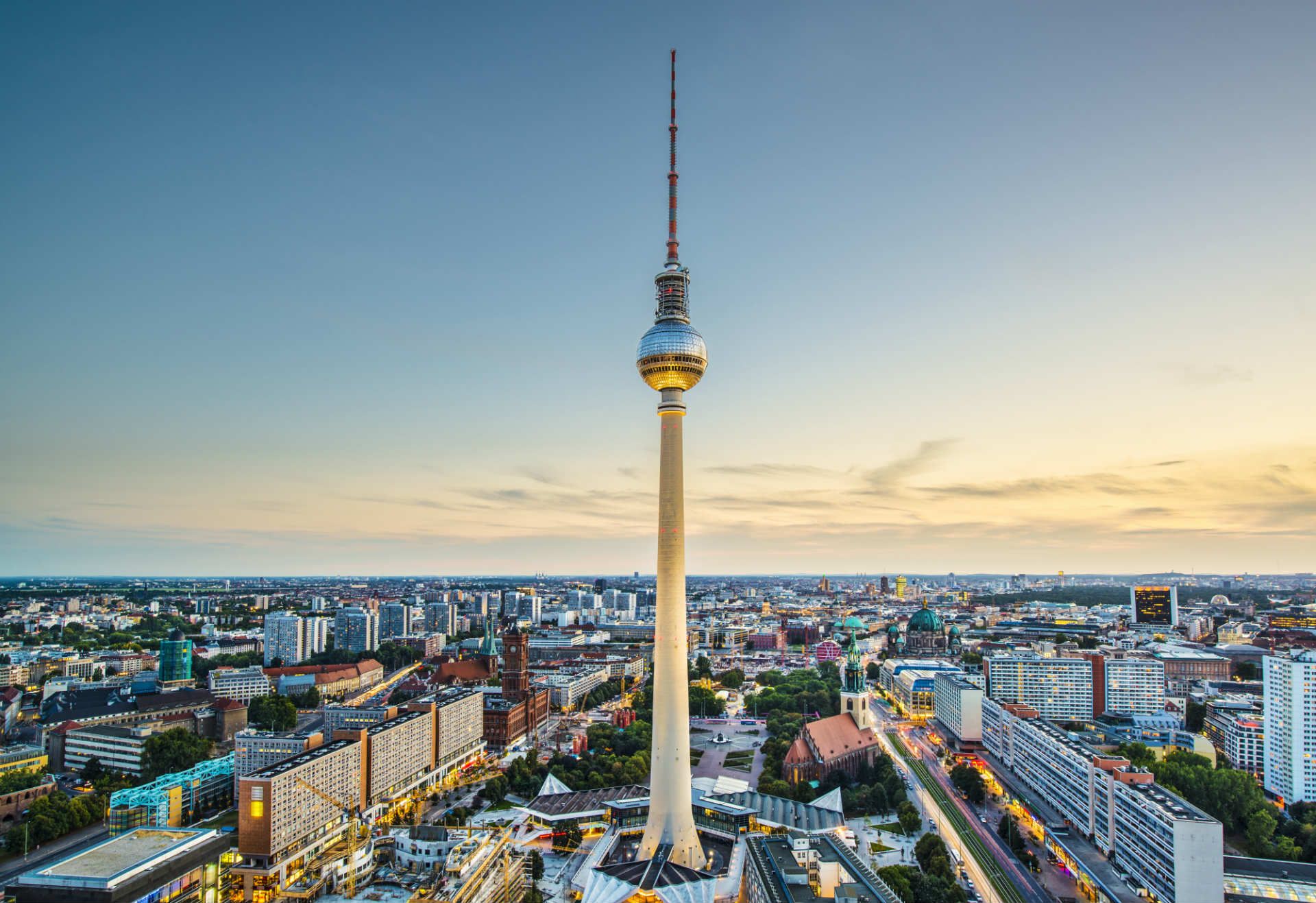 Emily and Remy met through a blind date of sorts. Mutual friends had set them up. About a month before the event, they both friended each other on Facebook and started messaging. They wanted to get to know each other before potentially meeting. After all, they were living in different cities, thousands of miles apart.
They ended up really hitting it off and exchanged phone numbers. Their conversations would last all day and all night. By the time they finally went on the "date," they already knew it was going to turn into something special.
A few months later, what started out as a long-distance relationship separated by different states, turned into opposite ends of the world! Fortunately, they both had the time and opportunity to visit each other. 
On one particular trip, they decided to visit an ancient fort in Berlin, Germany for a date.  Remy was in a rush to go inside as Emily thought he was super excited to explore the old military fort. When they entered, there were beautiful arches all surrounding them. Before they started taking pictures, Remy got down on one knee and asked Emily to be his partner for life! She was so surprised she said "YES" 1,000,000 times!!
A few years later, the couple decided to get married at 1 Hotel Brooklyn Bridge, just steps away from their new apartment. They held an organic and intimate ceremony that celebrated the things they love: Brooklyn, the water, and the community. The two called on Around Town Entertainment to create an intimate, musical setting that embodied a balance of soft melodies and peaceful ambiance echoing the East River shoreline. 
On the wedding day, Emily's sister carried ninebark, burgundy hydrangeas, plum astrantia, and tea roses as she walked down the aisle and while her nephew tossed rose petals.  A pianist from Around Town Entertainment played an emotional cover of "Love on Top" by Beyonce. Both the bride and the groom stood beneath a large, enchanting chuppah full of greenery and white flowers as they read their own separate vows and officially became husband and wife. 
After that, guests entered the ballroom for a stunning reception. Emily and Remy transformed the space to emulate the feeling of being under the stars. Twinkling string lights hung above two types of tables: farm tables and round tables. The venue looked gorgeous!
Once everyone arrived, it was time for the traditional first dance between the newlyweds! The two embraced as they headed to the dance floor as The Around Town Band performed the bride's requested song, Donna Summer's "Last Dance." In a beautiful moment, Remy spun Emily under his arm, while the crowd cheered them both on. 
When they finished, guests made their way to the dance floor, and the celebrations continued throughout the night. Along the way, the wedding band played a number of classic favorites, including "Sugar" by Maroon 5, "Chandelier" by Sia, and many more. The rest of the evening included more high-energy excitement, and even a slice of the gorgeous wedding cake for all the guests to devour!
Congratulations, once again, to Emily and Remy on their beautiful wedding! Thank you for allowing Around Town Entertainment to partake in your very special day!  We wish nothing but the best for your future!
Follow our stories at aroundtownent.com/new-york-city-wedding-bands