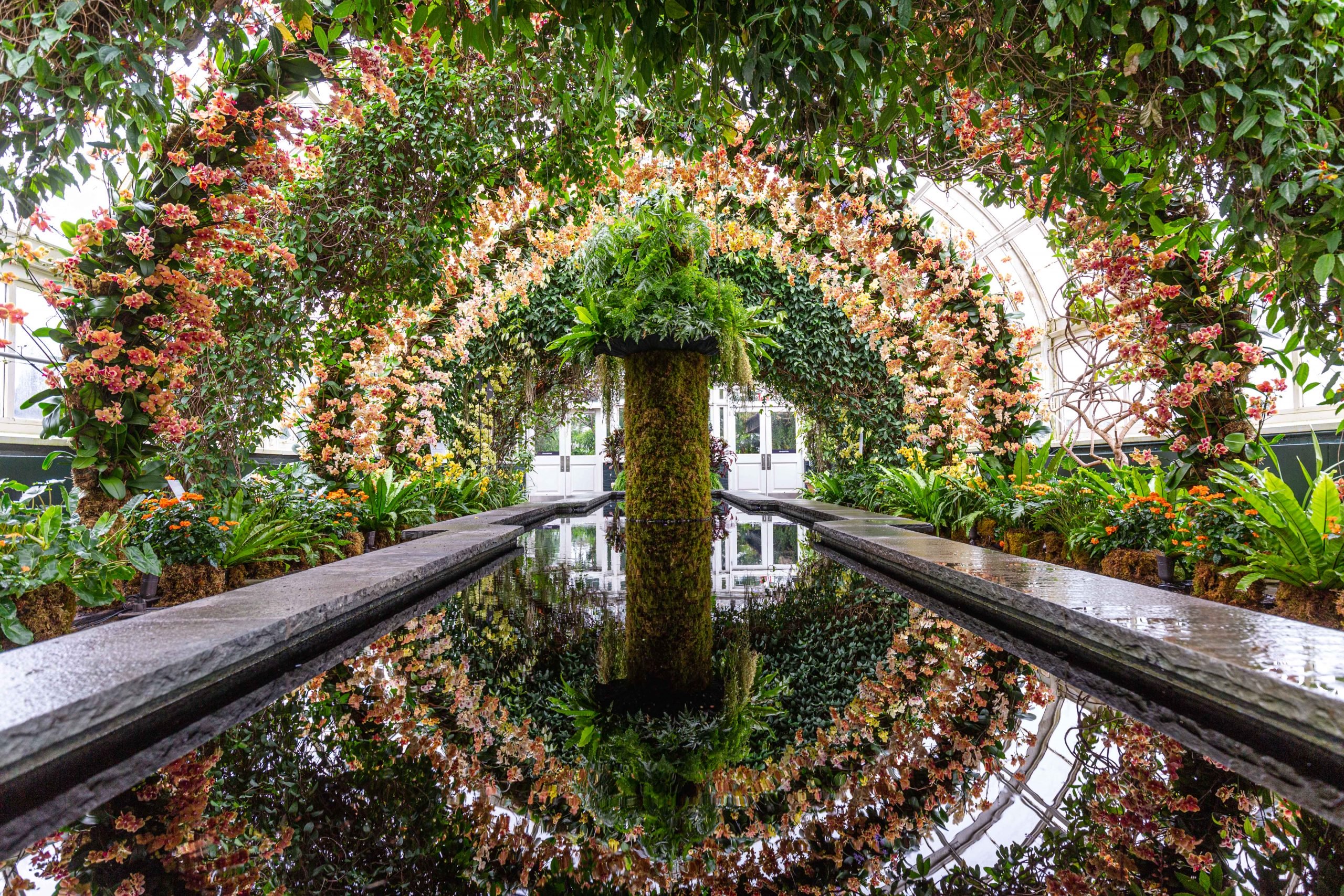 Lea and Greg went to the same school for music production, during which time they had both experienced a condition one would call, "the wandering eye." It wasn't until the class Christmas party that they realized they both liked each other. From that moment onwards, Lea and Greg found themselves lingering around after each class hoping to bump into each other.
When the class organized an NYE party, they finally had their chance.  They spent the new year holiday together and eventually shared their first kiss. They discovered their shared values and love of making electronic dance music, live music festivals, outdoors, big trees, travel, and adventures. There was no looking back. They had found each other as soul mates.
Like a scene out of The Bachelor, the proposal night was something special. It was Lea's 30th birthday, and Greg had planned a special dinner. Lea was given a dress code that included no heels and a formal full-length dress. While Lea was not happy with the no heels criteria, she played along.
Upon arriving at the destination, Lea still had no idea what Greg was planning. She was told to take a seat on the picnic table and then Greg disappeared into the gardens. Within a few minutes, she was told to follow him down the hill.
Lea couldn't believe her eyes when she saw the beautiful tree covered in fairy lights, and with rose petals and candles covering the ground. There stood Greg smiling back at her with a single rose in hand. Their favorite song, "While You Were Sleeping" by Elvis Perkins played while Greg got down on one knee. After many happy tears they had a glass of rose and watched the sunset over the City together. 
Both Lea and Greg didn't need to look far from their home in the Bronx for their wedding venue, The New York Botanic Garden.  Infused with nature, The New York Botanical Garden was the perfect location for the couple who so adored both the great outdoors and the city alike. 
The ceremony was held in a structure that was entirely built out of glass. Guests enjoyed the décor inside as it created a warm, inviting and intimate space for all three hundred of their guests. 
Greg donned a bespoke black suit from Indochino as he arrived to meet his bride at the altar. Lea wore a chiffon dress layered with lace and beads, a romantic silk ribbon and flutter sleeves.  Lea's mother and father escorted her down the aisle to a rendition of "Kiss Me" by Sixpence None the Richer performed by a guitarist from Around Town Entertainment. A family friend officiated the ceremony, where the couple exchanged personalized vows. The newlyweds excitedly exited the ceremony as the guitarist played a cover of Stevie Wonder's "Signed, Sealed, Delivered."  
After the ceremony, guests strolled to the cocktail hour while Lea and Greg intimately explored the gardens with their photographer and took portraits. It was the perfect way to reset after the ceremony. 
The reception was held in The Garden Terrace Room. Guests found their seat assignments amid buckets of fresh blooms such as roses, carnations, lilies and spider mums.  Tables were topped with bud vases, candles and neutral linens. For a modern twist, Lea and Greg added black details like matte black flatware at each of the place settings.
The bride and groom made an incredible entrance into the reception, which led into their first dance.  Around Town Entertainment's the Authority Band performed a cover of George Ezra's " All My Love" as the crowd cheered the newlyweds on.
Once the sun set, the mother had a dance with her son to "I'm Happy Just to Dance With You" by The Beatles. The father and daughter had their slow dance to "My Girl" by The Temptations. The night continued with The Authority Band playing various upbeat Pop and classic Hip Hop music from Icona Pop to Kanye West.
It didn't end there as the bride and groom hosted a pizza party with traditional Italian wedding desserts that guests could take home. It was no surprise that everyone was blown away by the wonderful food and music. This venue is truly one of a kind and Around Town Entertainment was so honored to be part of such an Around Town Entertainment was so honored to be part of such an exquisite evening!