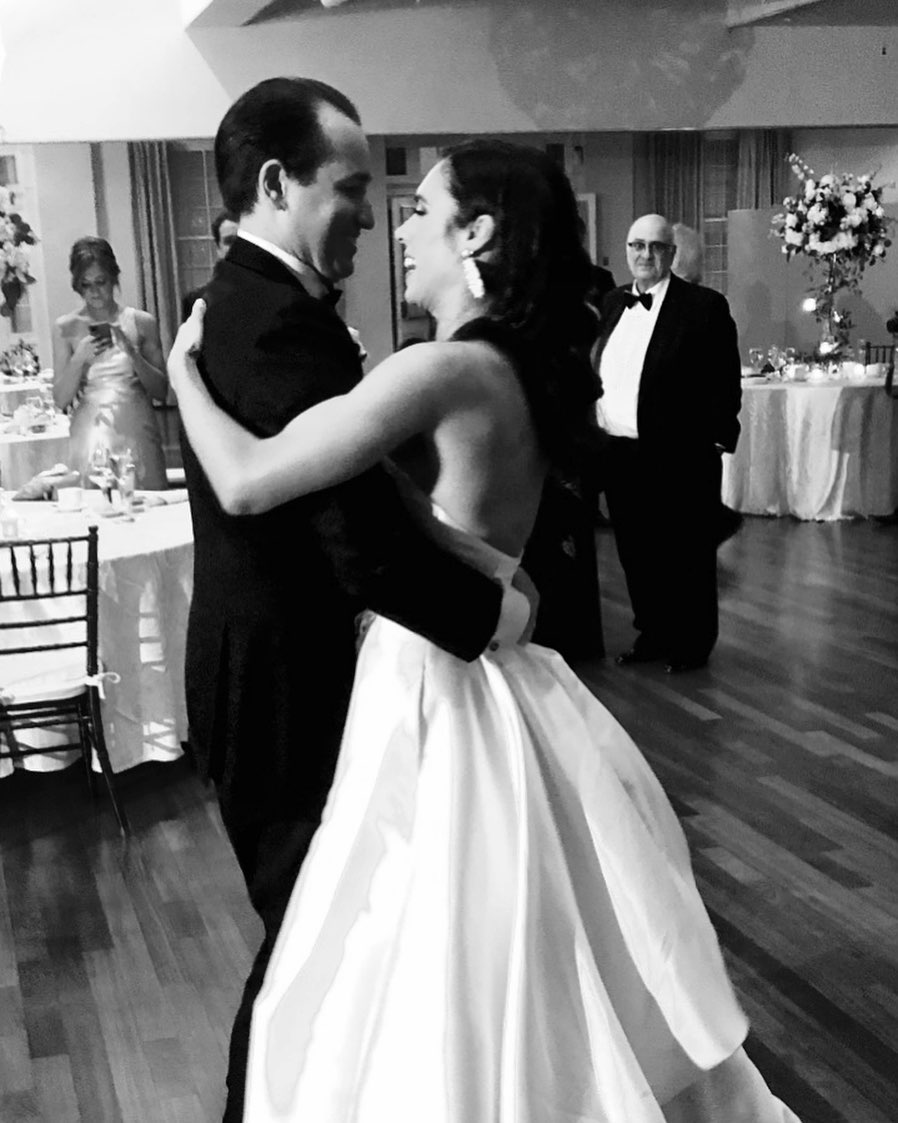 When Samantha met Matthew at a party, it was love at first sight. They have been inseparable ever since. They have been all over the world together working for San Jose State University. They loved to travel around Europe and had a lot of fun hiking, camping, and doing things they both love.
In fact, Samantha was working in the Czech Republic in the summer of 2019 for the University when Matthew decided to meet up to make it a European trip. They then flew from Prague to Munich where they took a train to Budapest. There they stayed for several days checking out the sights and having a blast in a country they both have never been to. 
After that, they flew from Budapest to Paris so that they could spend three days at Disney Paris! Samantha was a huge fan of Disney and it was a dream of hers to go there since childhood. When they arrived at Disney Paris, they did everything (rides, food, parades, etc.). Matthew surprised her with an amazing dinner at a fancy, secluded 5 star restaurant. They then stayed up to watch the fireworks since they both loved them so much. 
When the firework show ended, Matthew proposed to Samantha by going on one knee and holding the ring box. It was magical and awesome! From Paris they flew to Munich to spend two days in Munich before the long flight back home to California.
When they got back to California, they immediately planned their wedding. Having grown up on the other side of Bethpage Park, the couple always had an eye on the Heritage Club in Farmingdale, New York. They had family there so it made perfect sense to book their dream wedding at a venue upstate. 
The Heritage Club at Bethpage stands as one of the most celebrated event venues in New York State. The venue itself is beautifully designed, and their wedding day on December 31, 2020 was absolutely perfect! 
The evening started with cocktails in The Heritage Room where a jazz trio from Around Town Entertainment played classical music as friends and family arrived. Guests raved about the music wedding, describing the scene as "simply elegant."
After that, guests moved to the Ballroom for dinner and more dancing. The Ballroom was breathtaking with floor to ceiling windows all around the room that showed the views of the golf course. The Around Town Band introduced the bride and groom by playing the hit song "December 1963 (Oh What A Night)" by Frankie Valli & The Four Seasons. The couple then held their first dance while the wedding band played a cover of "The Way You Look Tonight" by Frank Sinatra. Next the father and daughter held a slow dance to "Drive" by The Cars, while the mother and son performed a special rendition of "Humble and Kind" Tim McGraw. 
At midnight, the bride and groom held another special dance to "You Make My Dreams Come True" by Hall & Oates to ring in the New Year. The rest of the night  was highlighted by an assortment of old school hits from pop to rock including covers of Billy Joel, Ace of Base, Sting, The Police, Culture Club, Billy Idol, Dead Or Alive, and so much more! The venue rolled out the red carpets and the music delivered was beyond AMAZING! 
Thanks to Samantha and Matthew for a wonderful start to 2021! They are the A-team!!!!
Follow us at www.aroundtownent.com and watch live footage of all our events.