When There's a Will, There's a Way
https://aroundtownent.com/wp-content/themes/movedo/images/empty/thumbnail.jpg
150
150
adam Michaels
https://secure.gravatar.com/avatar/b93311cc656d8935aefca1828a22d45c?s=96&d=mm&r=g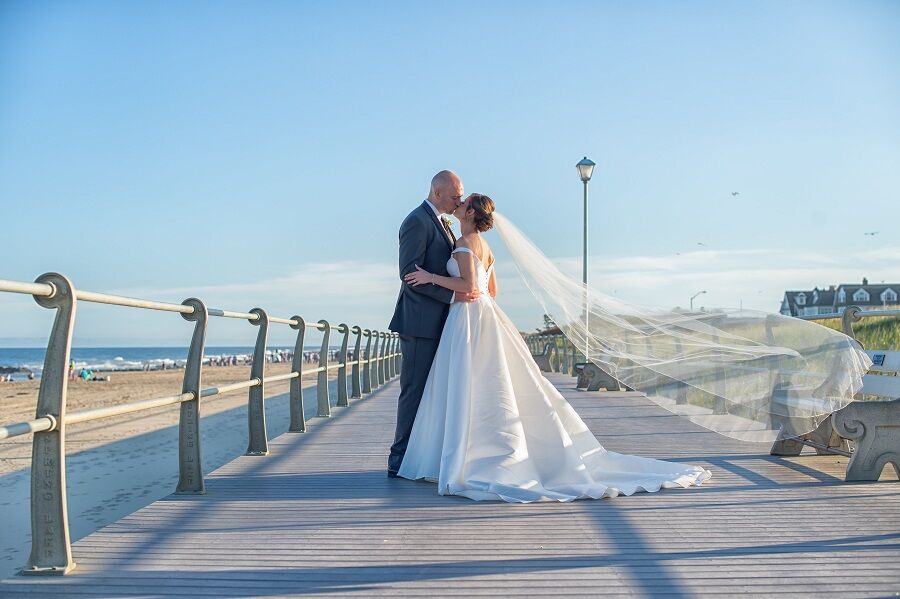 David and Julienne's wedding plan was a 400-500 person wedding at the Mister C's/ ABC Beach Club in Allenhurst, New Jersey. After about a month or so went by, it was clear that a 400+ wedding would be too many people. Without even needing a big discussion on the matter, they were both on the same page of wanting to still get married this year in whatever way we could. After planning their wedding for two years and being together for 10, they did not want to postpone their wedding any longer so they decided on a smaller wedding with only their closest friends and family. The final piece was adding a wedding band that was part of their new exciting vision to set the tone for their very special day.
So when they asked Around Town Entertainment to perform, we couldn't say no! The couple had to adjust their planned wedding but Around Town Entertainment was there to help ease the stress and create a night filled with songs from some of their favorite artists. Although we knew the most important part of a wedding is the exchanging of vows and the unification of their love for each other, we made a huge effort to perform music that made walking down the aisle a truely magical experience.
All in all, there were no regrets and the wedding went on perfectly as planned. On the day of the wedding on September 13, 2020, David and Julienne were still surrounded by a small group of their closest friends and family at Mister C's/ ABC Beach Club and that's all that matters! 
With the musical performance by a pianist from Around Town Entertainment, the ceremony went on as planned. It was a perfect intimate gathering, featuring moments that will forever hold close to the bride and groom's heart as family and friends witnessed a breathtaking first kiss and eventually celebratory walk out of the building in style to songs from Sugar Ray and Smashmouth!
After the ceremony and taking pictures together, everyone headed outside for fresh cocktails and small bites while the jazz trio from Around Town Entertainment provided the live music entertainment. The trio played a combination of old school blues and pop throwback classics that was sure not to be missed!
Next was the reception where Around Town Entertainment's Around Town Band worked with David and Julienne to create carefully designed set playlists. Part one featured a 20 minutes live set packed with a mix of pop and R&B artists from Elton John, Alicia Keys, Sade, and Norah Jones for the couple's grand entrance.
Part two was designed to fulfill David and Julienne's love for Latin dance. This set included performances of "Bamboléo" Gypsy Kings, "Los lobos" La Bamba, "Bailando" Enrique Iglesias, and many more. Part three was 40-60 minutes of the Studio 54 Disco vibe like Donna Summers, Rick James, and Jackson 5.  To end the night, everyone wanted to hear Michael Jackson and we didn't refuse! The wedding band kept the guests dancing and sweating with his classics like "Billie Jean" and "Don't Stop Till You Get Enough!"
All in all, this was another successful event by Around Town Entertainment. Around Town Entertainment is proud to have been chosen as the best NY wedding band, NJ wedding band, and CT wedding band in 2020.