The Key to Gramercy Park
https://aroundtownent.com/wp-content/themes/movedo/images/empty/thumbnail.jpg
150
150
adam Michaels
https://secure.gravatar.com/avatar/b93311cc656d8935aefca1828a22d45c?s=96&d=mm&r=g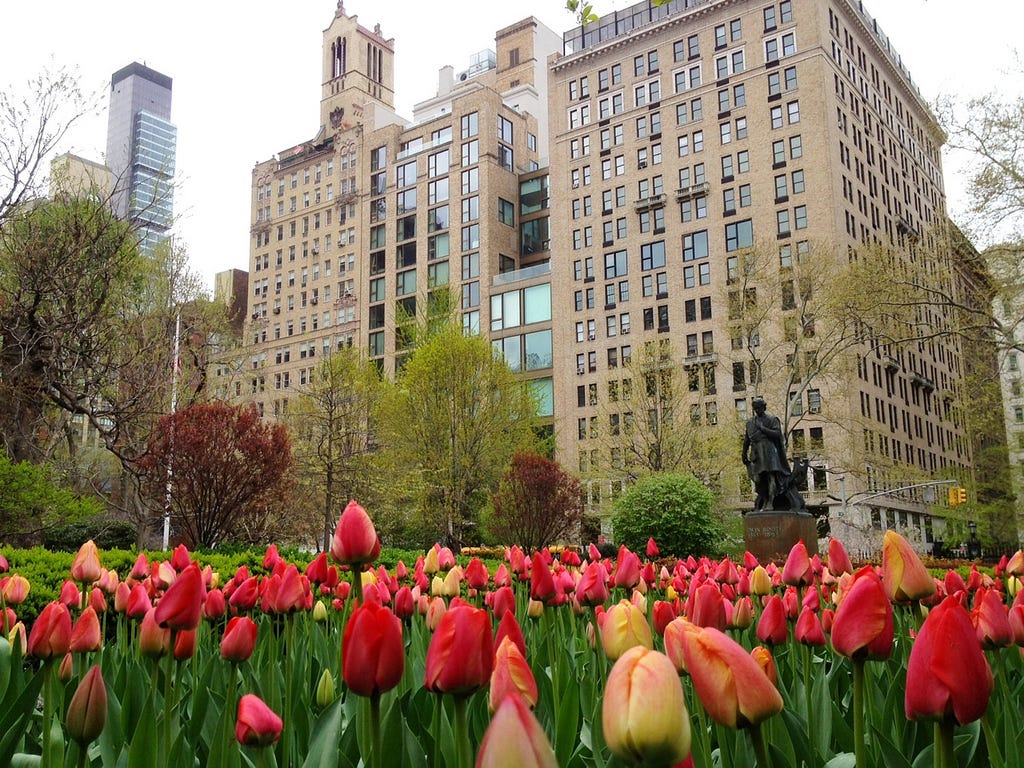 Lauren had a pretty good feeling she would get engaged to Asher, but she never expected it would happen the first weekend after getting back on their trip to Italy. She is the planner in the relationship and both of them have always joked about how something as simple as choosing a restaurant or making a dinner reservation leaves Asher stressed. But that was just a cover-up so he could pull off a well designed planned surprise proposal for Lauren!
So here's how it there very important moment went down- around 4PM on a Saturday Lauren was in the middle of a Spotify playlist binge when Asher said he was going to drop off his dry cleaning. She was completely in tune with her music until Asher sent her a text that filled her stomach with butterflies.
Once she read the text she was 99.9% sure that this was the moment. She felt a mix of so many emotions and even more panic when she realized she was still in sweatpants, hair tied, and no make-up on! Somehow she made it to the Gramercy Park Hotel on time! She didn't see Asher, so she just headed to the front desk and let them know her name. Right away the bellman took out an iron key and told her to follow him. They proceeded out towards the park where she saw Asher. 
Once the hotel bellman opened the gate into the park, Asher took Lauren by the hand and led her down winding walking paths before stopping at a large bed of gorgeous blooming purple flowers. It was there that Asher got down on one knee and asked Lauren to marry him! It was a really special moment! 
They had their wedding at the legendary Westbury Manor in Long Island. Around Town Entertainment's Around Town Band was picked to perform for the evening. The wedding started with an outside ceremony surrounded by 5 acres of landscaped gardens and grounds. As guests took their seats, a pianist from Around Town Entertainment dazzled the ground with classic music. When the bride walked down the aisle, the pianist played a unique rendition of Pachabelle's Canon. After the two exchanged vows and had their first kiss as a married couple, they walked out with a cover of "Stand By Me" Ben E King playing in the background.  
Next up was cocktails in the prestigious Library Room where guests were treated as royalty as they were welcomed with elegant area rugs and plush couches. A jazz trio from Around Town Entertainment played jazz music to warm up the room while guests enjoyed a cocktail near the crackling fireplace. 
Then it was time for the main reception in the Garden Ballroom. The Garden Ballroom is surrounded by Mahogany walls, plaster reliefs, and classic upholstery recall a bygone era of grace and elegance. The night started as the bridal party made their entrance through the Victorian style sconces and paned while the Around Town Band played Let's Dance by David Bowie while guests sang along. The bride and groom came out to You're My Best Friend by Queen with a standing ovation. Lauren and Asher held their first dance to The Night is Young and You're So Beautiful by Arthur Rubin.  The mother then had a dance with her son as the wedding band played A Song For Mama by Boyz II Men. The rest of the night was filled with more upbeat music played by Around Town Band from 2Chains to Third Eye Blind which kept the dance floor packed all night!
Congratulations to Lauren and Asher for a wonderful night to remember!
Live videos can be seen at www.aroundtownent.com